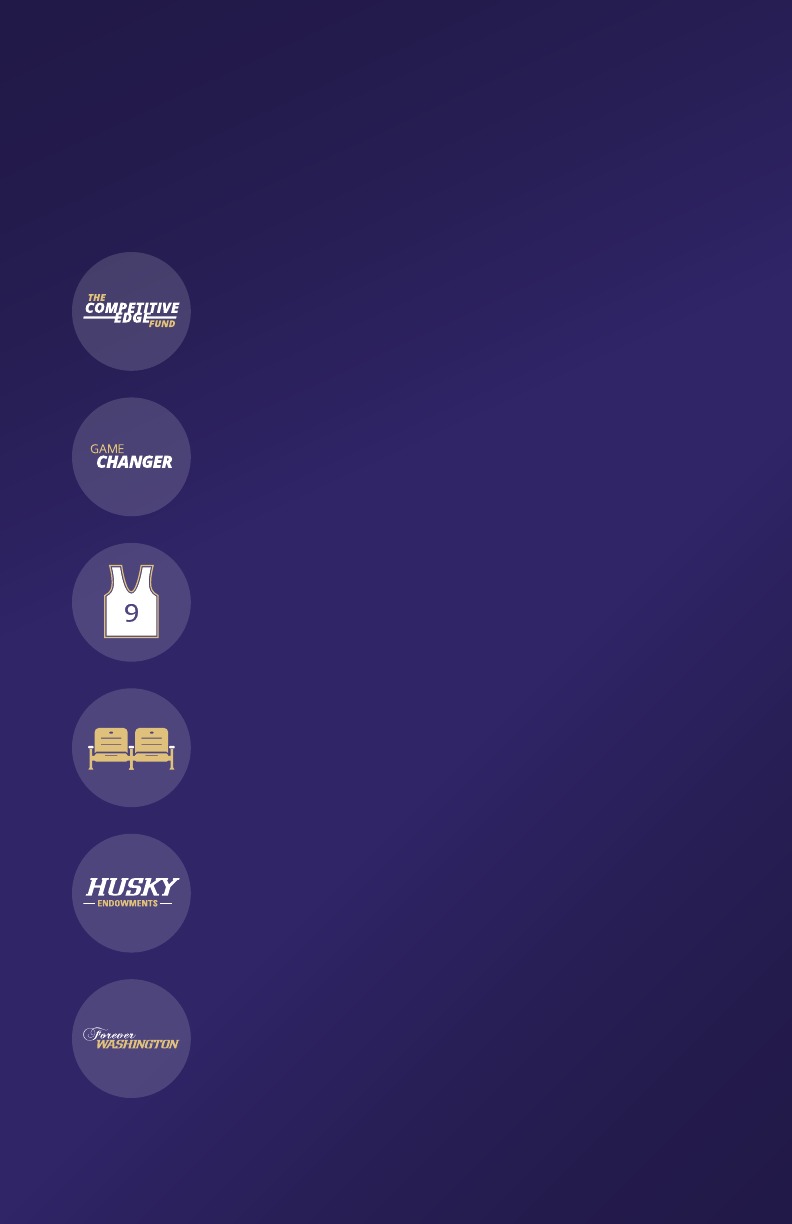 UWTYEECLUB.ORG 5
MANY OPTIONS FOR GIVING
FOREVER WASHINGTON
Your Husky spirit can live on as an enduring personal legacy
when you join our special giving program for those who
remember UW Athletics in their wills or other estate plans.
BECOME A GAME CHANGER
Your gift of $50,000 or more to
The Competitive Edge Fund
qualies you as a member of one of our most dedicated
groups of Tyee Club members.
HUSKY ENDOWMENTS
Invest in the future of student-athletes by creating an
endowment that will provide a perpetual source of scholarship,
coaching or program funding.
THE COMPETITIVE EDGE FUND
Give Husky student-athletes an edge in competition,
in school and in life when you make a donation to
The Competitive Edge Fund
.
MAKE A SEAT-RELATED GIFT
When you buy Tyee season tickets for Football, Men's
Basketball or Women's Basketball, your seat-related gift boosts
all of our teams and student-athletes.
SUPPORT A TEAM
Show your passion and support for your favorite team by
making a tax-deductible donation. Your gift provides a critical
nancial boost and supports the team's greatest need.
MATCH YOUR INTERESTS AND PERSONAL LEVEL OF GENEROSITY
TO MANY DIFFERENT OPTIONS FOR SUPPORTING THE HUSKIES.